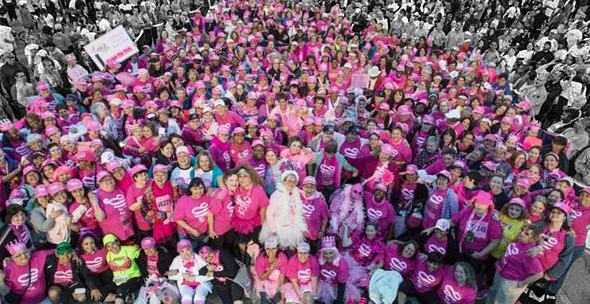 Survivors: We Celebrate You!

Survivor Packet
Each registered breast cancer survivor will receive a Race T-shirt, a Survivor T-shirt, a pink Survivor bib and a Survivor gift in their packet. Survivor hats can be picked up on Race day in the Pink Hat Cafe.

Pink Hat Cafe
The Pink Hat Cafe (Survivor tent), located at the Alamodome in Lot C, will be open from 6 a.m. - 10 a.m. on Race day and will feature a delicious breakfast from our lovely sponsors. Survivors are able to bring one (1) guest with them to the Survivor tent.